At Hazeldean Dental Group, we use the technology that helps us dispense dental care for all patients with the use of dental lasers, digital X-rays and intraoral scanners.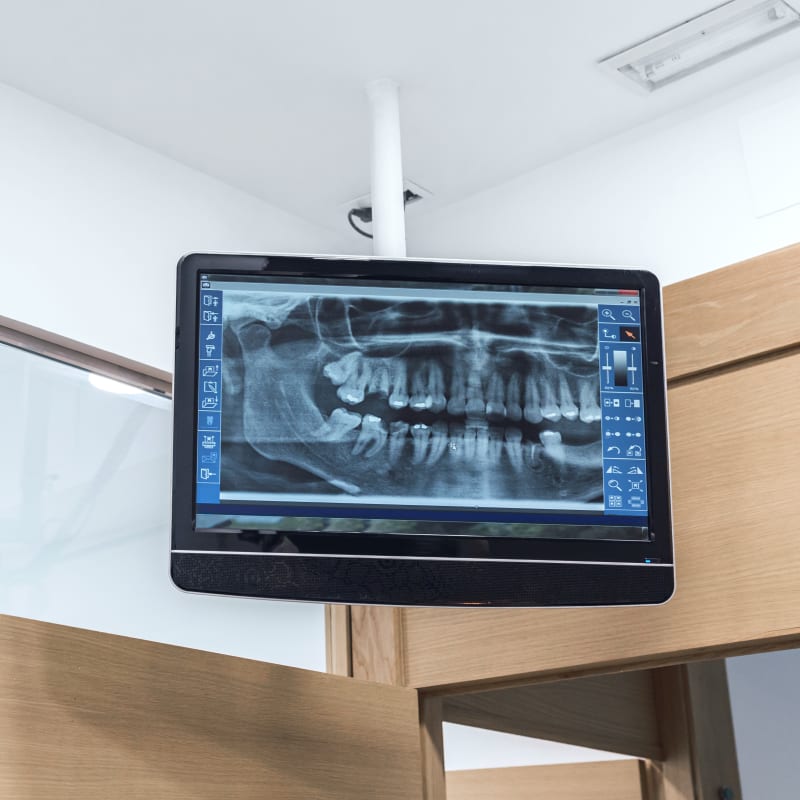 Technologies at Our Dental Clinic
At Hazeldean Dental Group, the technology we use helps to inform treatment planning and make your dental appointments more efficient. We can show you any issues in your mouth and walk you through your treatment plan by displaying digital X-rays and scans on monitors in our treatment rooms.
With the help of dental technology, we aim to provide patients with dental care and make sure they are fully informed about their oral health.
X-Rays
At Hazeldean Dental Group we use digital and panoramic X-rays to produce highly detailed images of the oral structures to assist in treatment planning.
Dental Lasers
At Hazeldean Dental Group, our dentists use lasers to perform dental procedures of the soft tissue quickly, easily, with less pain and with fewer medical interventions. 
New Patients Always Welcome
Are you searching for a dentist in the Kanata area? We are happy to accept new patients at our dental clinic. Contact us today to book your first appointment.
Request Appointment
Hours
Monday:

07:30 am - 05:30 pm

Tuesday:

07:30 am - 05:30 pm

Wednesday:

07:30 am - 05:30 pm

Thursday:

07:30 am - 05:30 pm

Friday:

07:30 am - 05:30 pm

Saturday:

Closed

Sunday:

Closed
Quick Links